Your neighbours need your help.
You can provide a lifeline.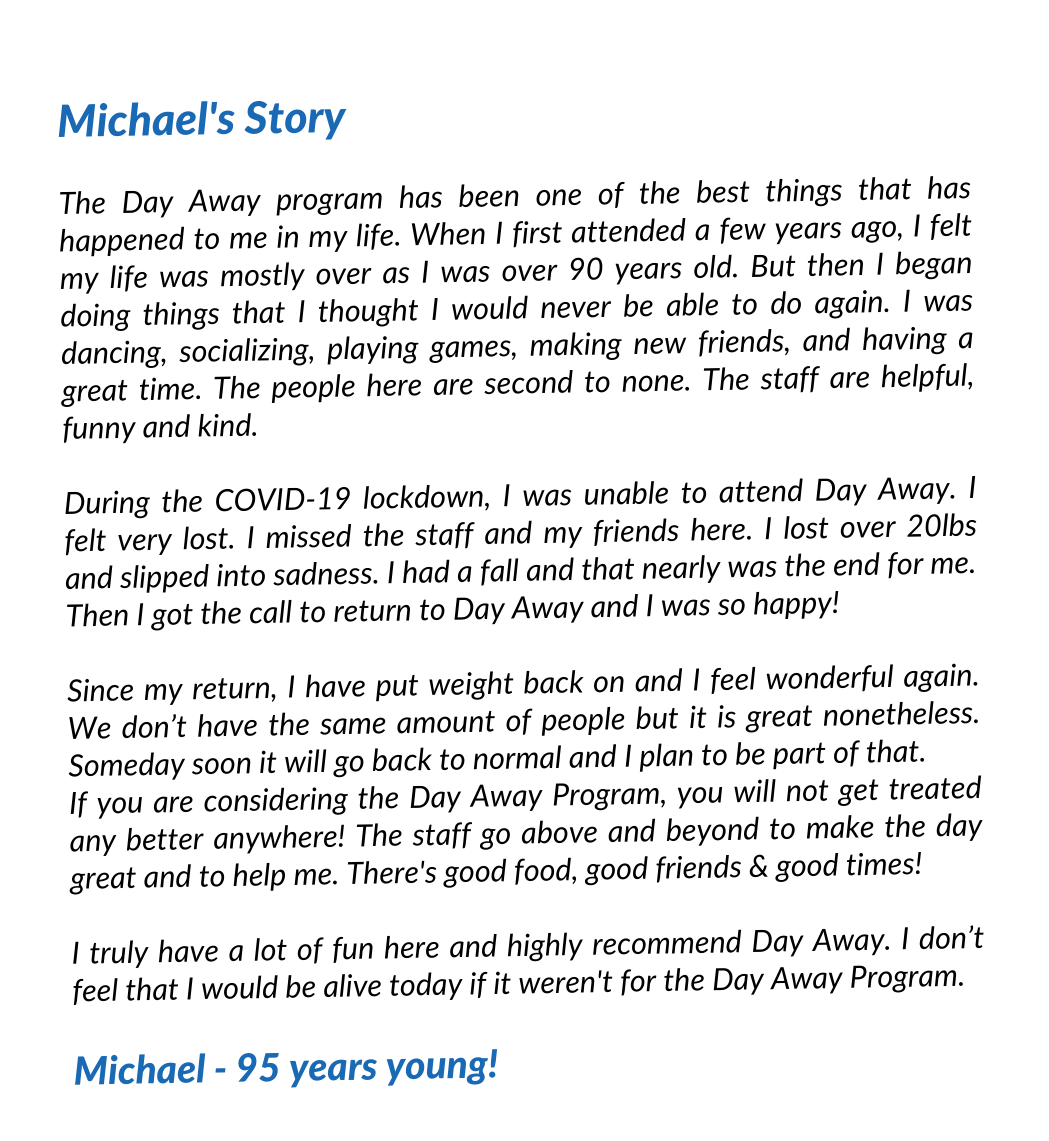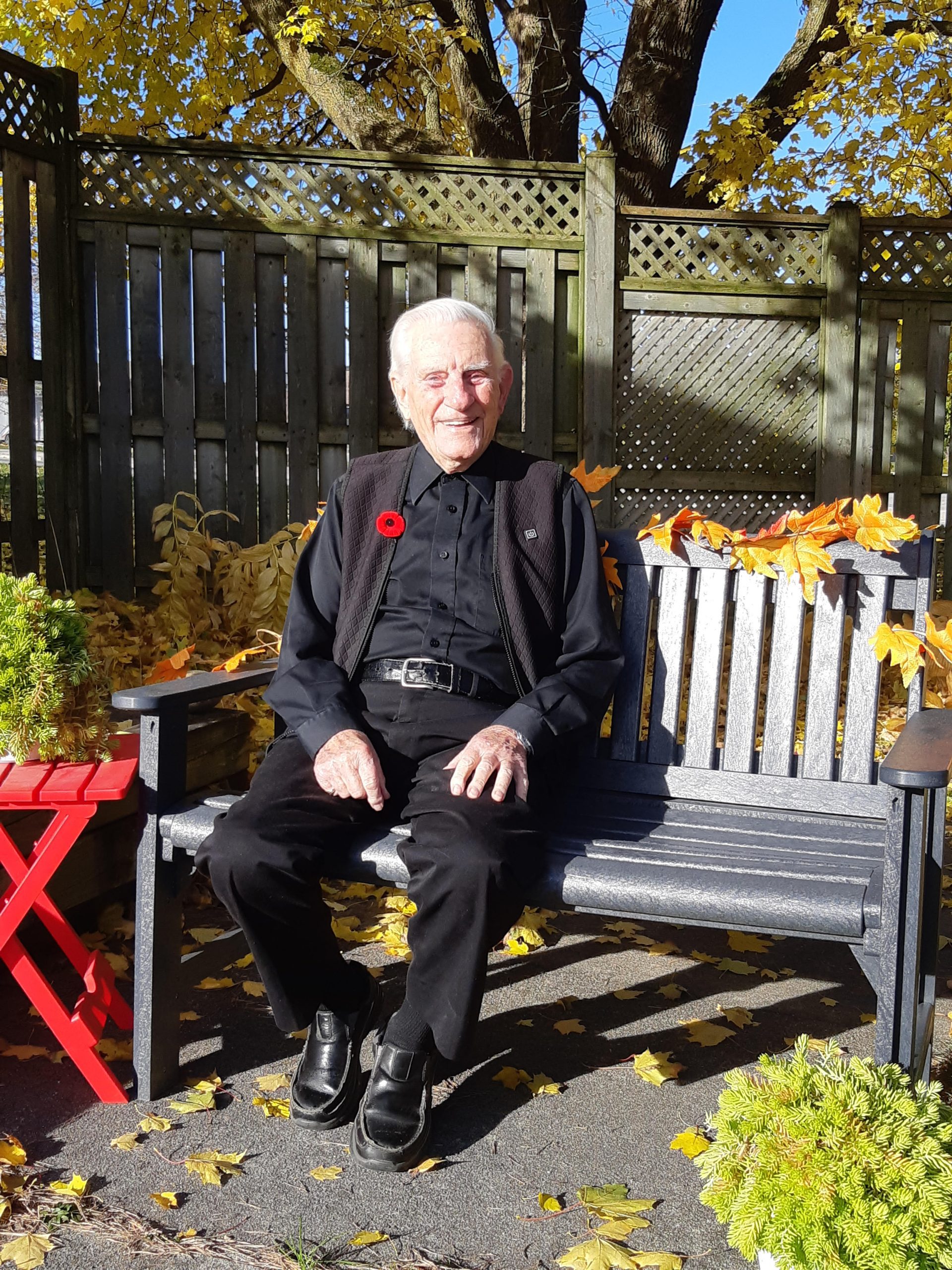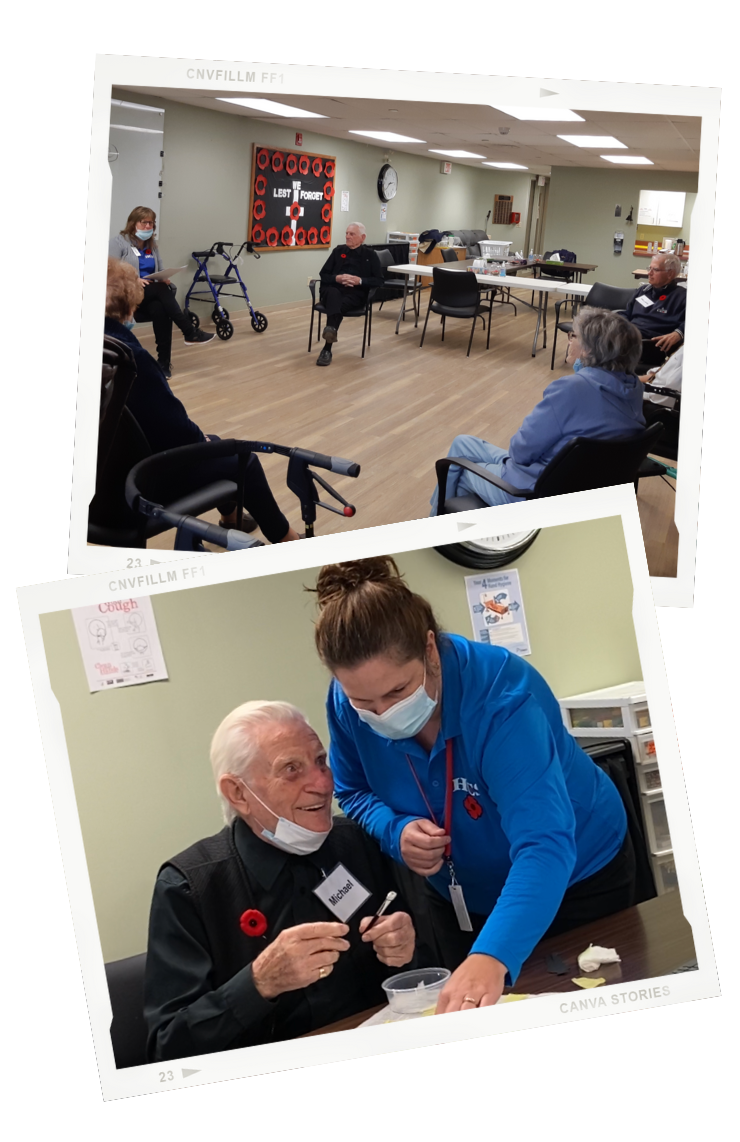 Michael's story is just one example of how HCSS Grey-Bruce has provided a lifeline to one individual. There are thousands of seniors and adults living with disabilities all across Grey & Bruce just like him. Food and fuel costs are rising and Covid related expenses continue to affect our budget. The need for affordable support across Grey & Bruce is at an all-time high. We need your help!

You can help a neighbour just like Michael stay in their home longer by making a donation to Home & Community Support Services Grey-Bruce. Here are just some examples of what your donation can do:
transportation to a cancer treatment appointment

a locally prepared, fresh, hot, and nutritious meal for a hungry senior

rest and recovery for an exhausted caregiver of a loved one living with Alzheimer's

stroke recovery and rehabilitation

the Adult Day Away program that Michael loves so much at 6 locations across Grey-Bruce
Your donation will provide a lifeline. Your donation will stay right here in Grey-Bruce! Your donation will help neighbours in your community who just need a bit of support so they can continue to live in their homes rather than end up in hospital or long-term care.
Thank you for your time and consideration of our request. Every donation is urgently needed and greatly appreciated!
Stephen Musehl
Executive Director