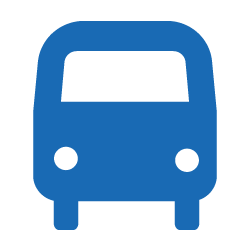 Need a ride?
This wheelchair accessible transportation service provides rides to or from the hospital, doctor appointment, dentist appointment, lab work, x-rays, optometrist, shopping, banking, hair appointment, etc. 
This service is currently available to residents of Grey and Bruce counties who have difficulty accessing existing transportation and are 18 years of age or older.
About our program
The transportation service provides trips for social purposes and non-emergency medical appointments.  Transportation is provided to individuals who meet the eligibility criteria by trained volunteers using their personal vehicles and paid drivers utilizing wheelchair accessible vans. This service may also be used for long distance medical appointments. 
There is a nominal client fee for the service which is based upon the distance traveled and available funding sources.
How to book
The service is available Monday to Saturday from 7:00 am until 7:00 pm unless a medical or dialysis appointment can only be accommodated on Sunday.  Arrangements may be made to accommodate medical trips past 7 p.m. if the resources are available.
A minimum of two business days notice is required to book a trip. All rides must be arranged through the scheduling office. Pickup and drop-off times are established and communicated, as well as the client fee.
How it Works
If you are new to HCSS, register with us by calling the central intake office at 1-833-659-5491.
Afterward, please contact us to arrange your service.