HCSS Grey-Bruce celebrates the staff and volunteers helping seniors and adults-living-with-disabilities stay healthy at home.
This October, join Home & Community Support Services Grey-Bruce as we celebrate Community Support Month, a time to raise awareness about the wide-ranging and invaluable services available to help vulnerable Ontarians stay healthy at home.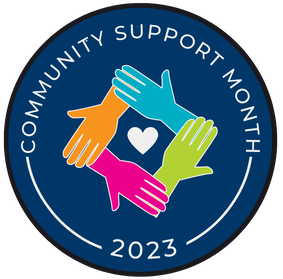 Community support organizations like HCSS Grey-Bruce have deep roots within the community and we are committed to providing care for seniors and adults-living-with-disabilities.
Our services include:
• Transportation
• Hot & Frozen Meals on Wheels
• Day Away
• Overnight Respite
• Housekeeping
• and Friendly Visiting.
There are Community Support Service providers in almost every community across the province, many of them delivered by committed staff and volunteers. Collectively, volunteers donate close to 3 million hours of service each year.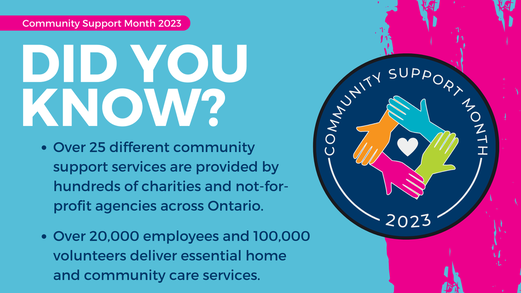 HCSS Grey-Bruce has been providing care in the community for 30 years. Our services provide a lifeline for vulnerable seniors urban and rural alike. As more Canadians are facing financial strain, food insecurity, and rural Canadian struggle with transportation and isolation we are proud to be able to help as much as we can.
We are proud to recognize Community Support Month 2023 by sharing our stories and information on our social media to increase public awareness of what community support services are and why they are an integral part of the healthcare system – especially now.
Everyone across Grey-Bruce is invited to celebrate with a follow on Facebook and Instagram at @HCSSGreyBruce.