Join us for the second year of the Kindness Makes Cents campaign and let's make a difference in Grey & Bruce counties. June through August, we're all about spreading kindness while raising awareness and funds for Home & Community Support Services Grey-Bruce.
By engaging in simple acts of kindness or acknowledging the efforts of others, you can help us generate much-needed awareness and funds for the essential services provided to seniors and adults living with disabilities across Grey & Bruce Counties.
Ready to get involved? We've got a variety of fun and exciting ways for you to participate! And the impact can be even greater when you team up with your family, friends, colleagues, classroom, sports team, or community group.
Together we can cover Grey – Bruce with Kindness while supporting seniors and adult with disabilities across our region.
Join the Kindness Makes Cents campaign today!
CELEBRATE KINDNESS IN YOUR COMMUNITY
We believe in acknowledging the exceptional individuals and groups who make our community shine with their acts of kindness. Join us in recognizing and honoring those community members who consistently go above and beyond to spread positivity and compassion.
Every act of kindness deserves recognition. Let's come together and give credit to those who selflessly uplift others, making a lasting impact on our community.
Make a donation of $10 or more to Home & Community Support Services Grey-Bruce to nominate someone today and shine a spotlight on their outstanding acts of kindness.
Each nominee will be highlighted on the HCSS Grey-Bruce social media channels and receive a special Caught Being Kind certificate of acknowledgment in the mail and/or via email.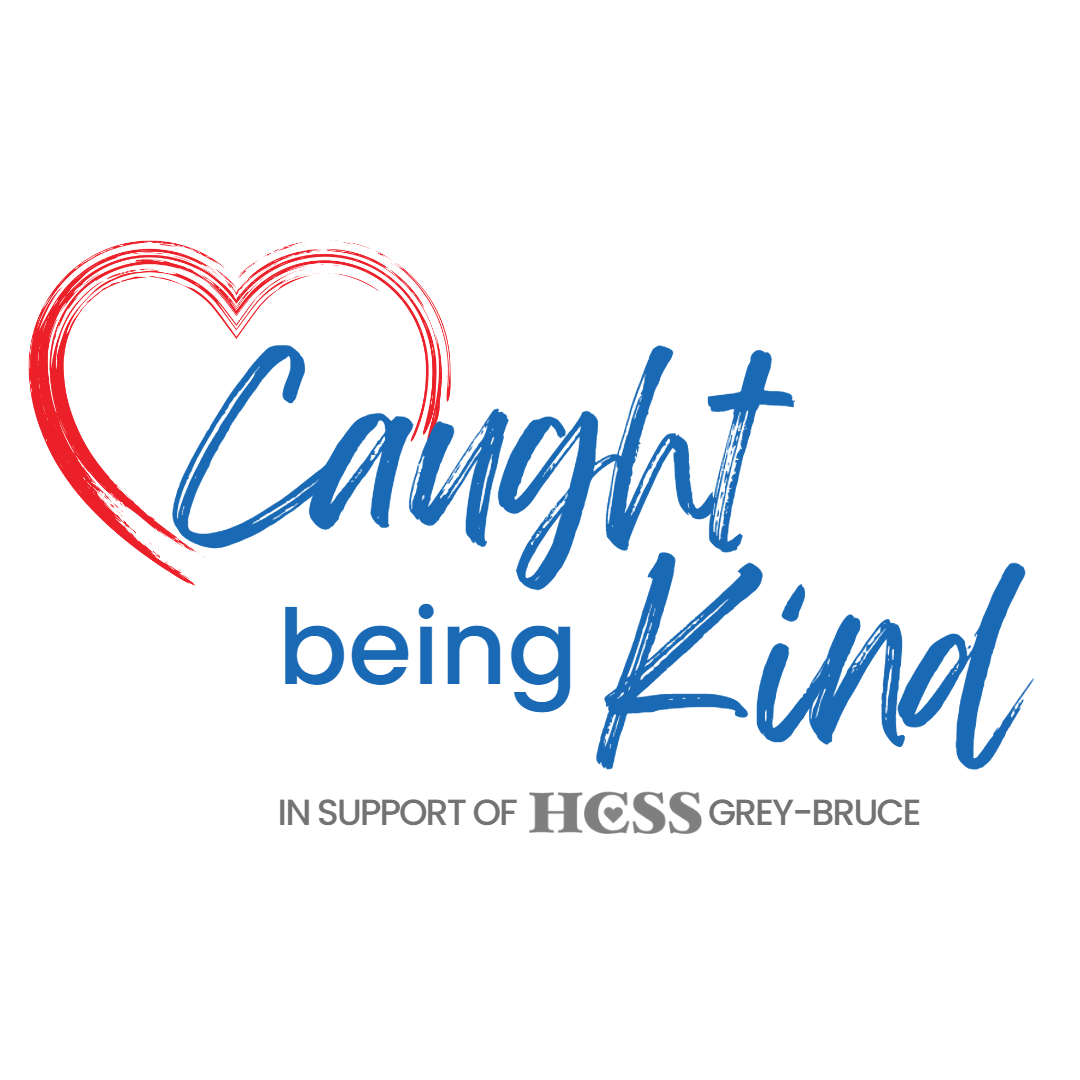 COMMIT TO KINDNESS
Choose a day, weekend, week, month, or the whole summer and make a commitment to spreading kindness within your community. Even the simplest actions like sharing a smile can brighten someones day!
Then share this news with your friends, family, and coworkers by asking them to support your commitment to kindness with a donation to HCSS Grey-Bruce.
This can be done as an individual or as a team effort.
Together we can cover Grey-Bruce with Kindness while supporting seniors and adults-living-with-disabilities across our region!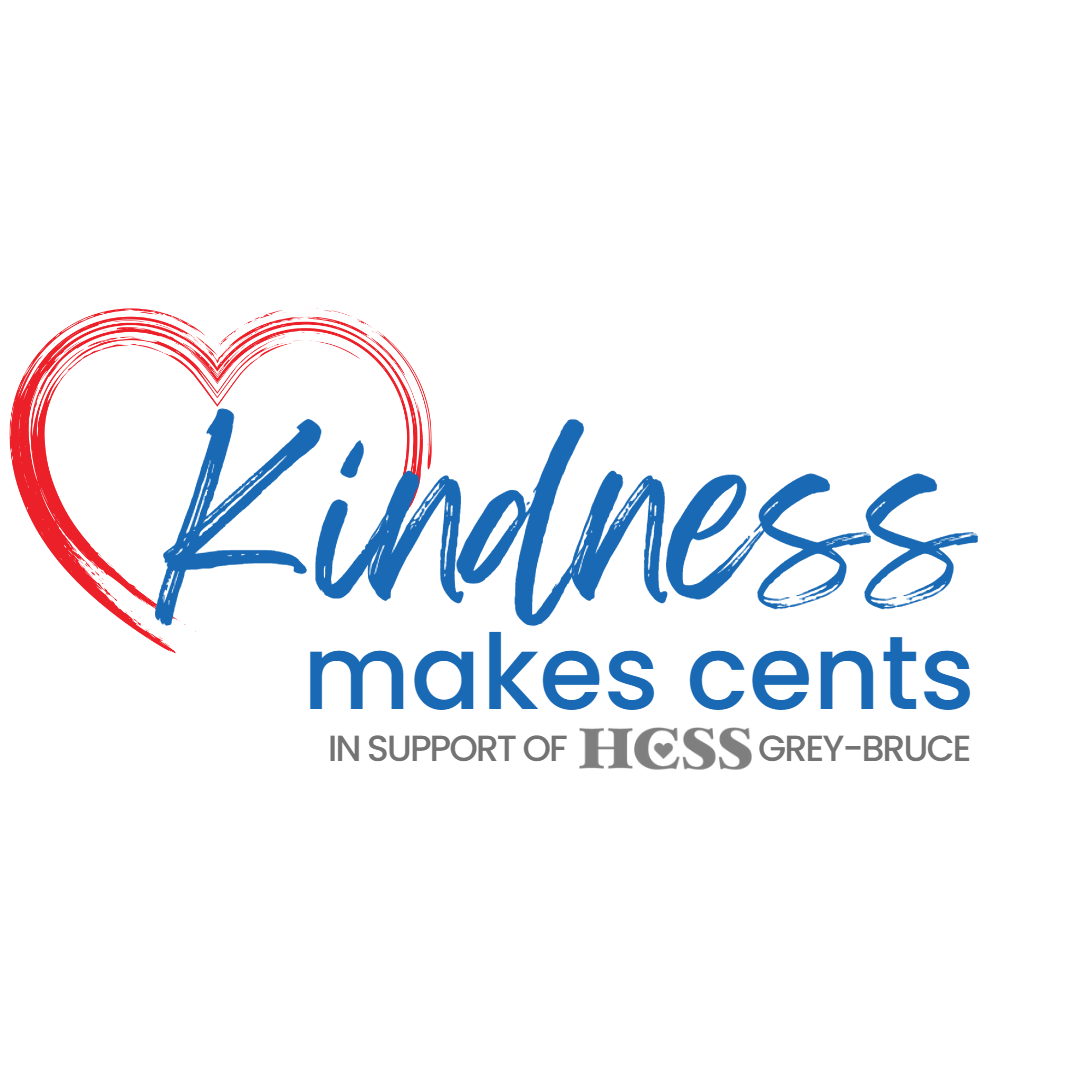 KINDNESS POP-UP EVENTS
All summer long our team of staff and volunteers at HCSS Grey-Bruce will be popping up at different community events and outside of local businesses. Be sure to keep your eyes out for our blue tent and the Kindness Makes Cents signage. If you see us be sure to stop in and see what sort of kindness activity we are spreading that day and how you pass it on.
Interested in hosting a Kindness Pop-up?
We're excited to collaborate with business owners and community groups like yours! Help us expand our calendar by expressing your interest through our simple online form. Just click the link below and fill out the form to get started.
Let's make kindness pop in our community!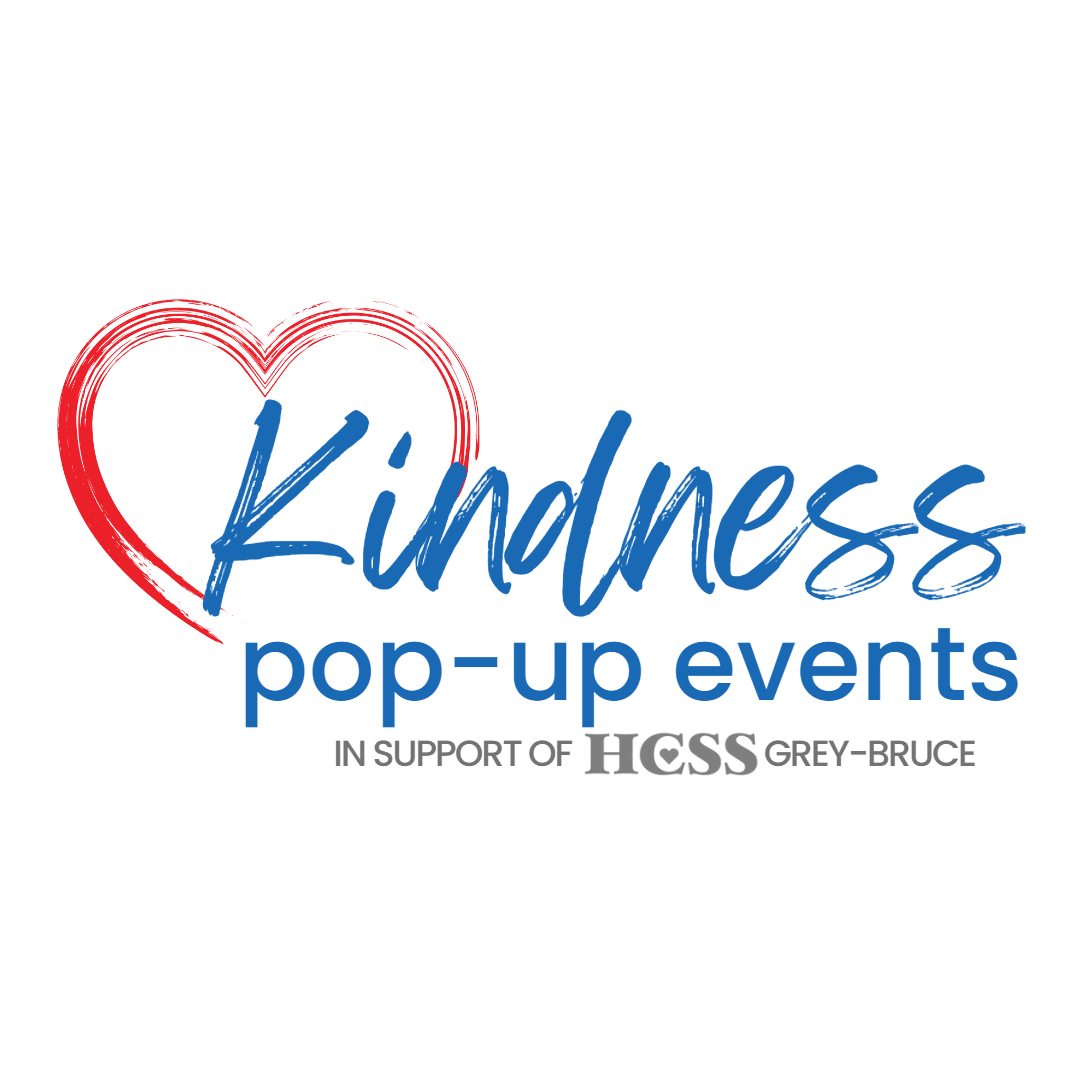 BE A KINDNESS ADVOCATE
Spread Kindness to your neighbours and the entire community of passers by with the Kindness Makes Cents lawn sign. If you would like to support our movement with a lawn sign on your property please complete the form below to request your sign. Then our team of dedicated volunteers will drop by to set up a sign on your front lawn.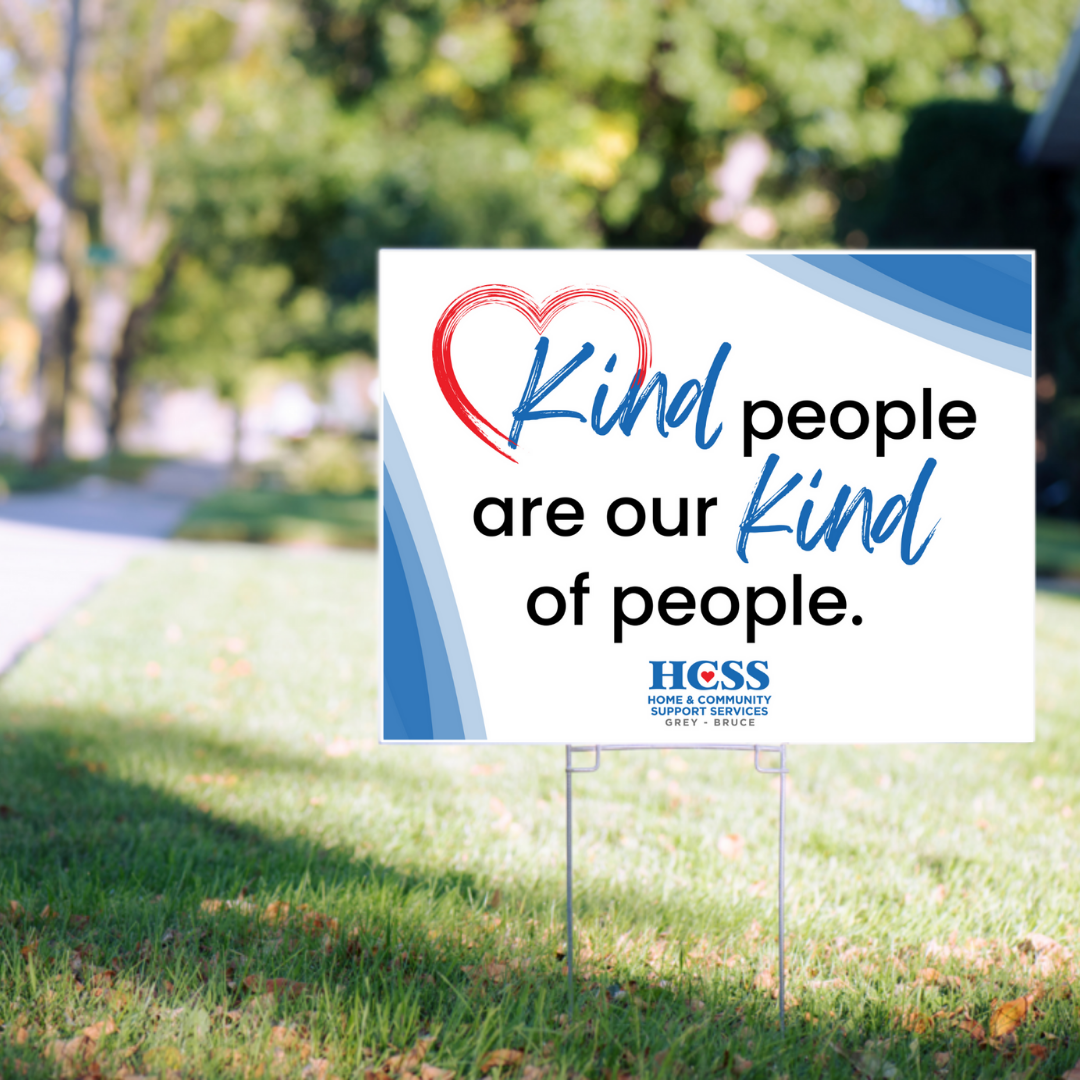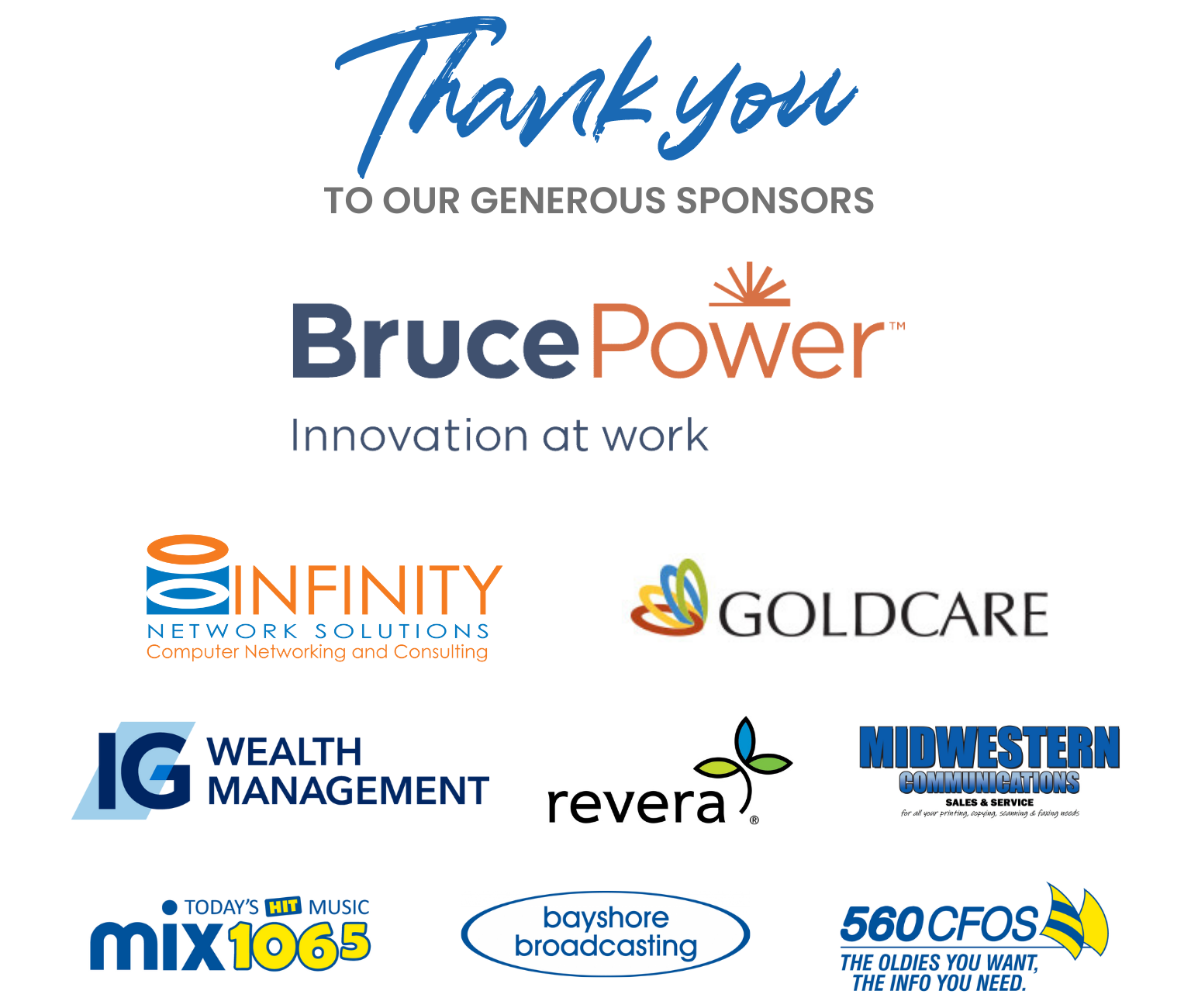 WANT TO SPONSOR KINDNESS MAKES CENTS IN 2023?
Contact Rachel Taylor at RTAYLOR@HCSSGREYBRUCE or 519-372-2091 Ext. 2014