SPREAD KINDNESS
Spread Kindness to your neighbours and the entire community of passers by with the Kindness Makes Cents lawn sign. If you would like to support our movement with a lawn sign on your property please complete the form below to request your sign. Then our team of dedicated volunteers will drop by to set up a sign on your front lawn.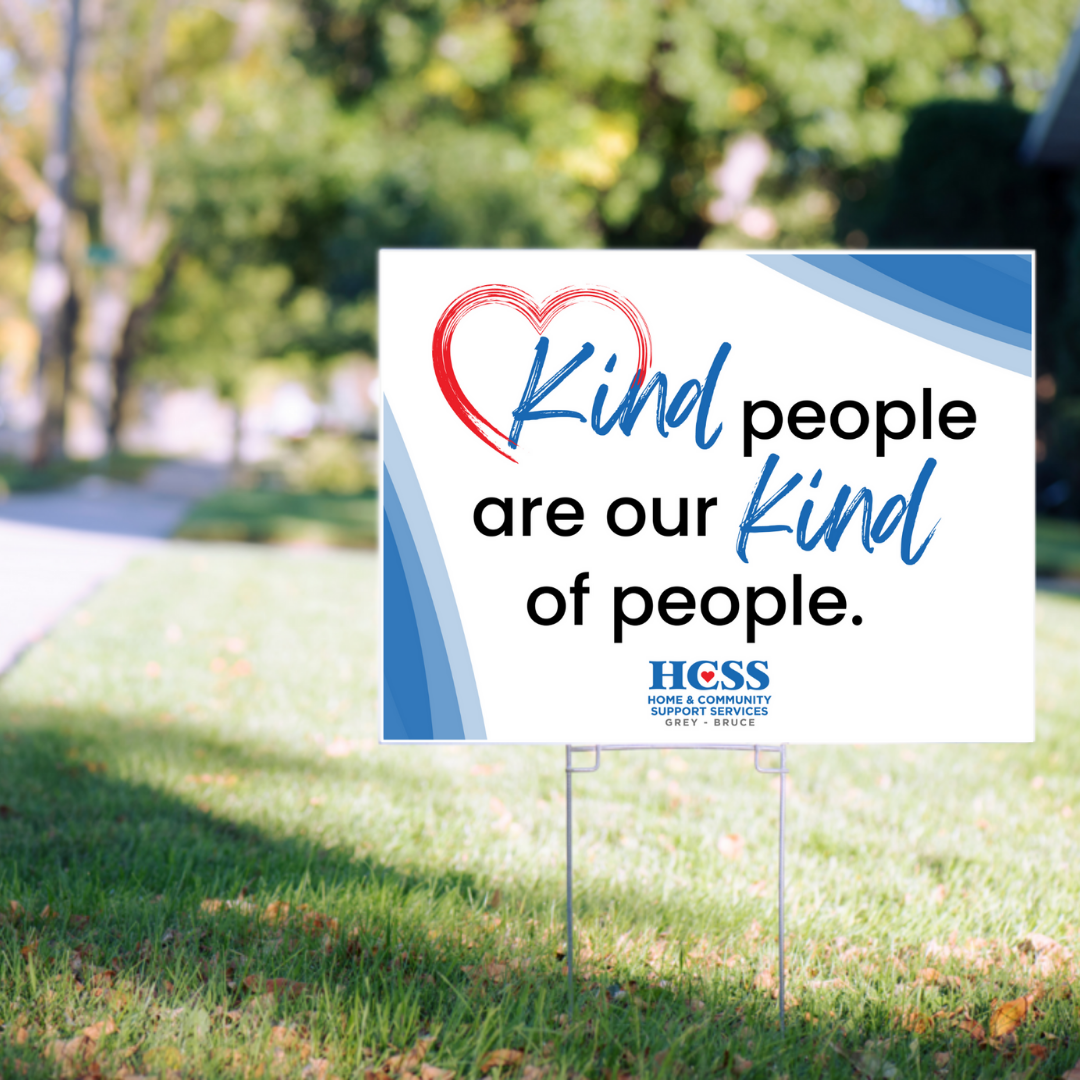 SHOP LOCAL FOR SENIORS
This piece of the Kindness Makes Cents movement will feature locally owned Grey & Bruce businesses who are running special promotions on their products and/or services which will benefit Home & Community Support Services Grey-Bruce. All promotions will be highlighted on the @HCSSGreyBruce Social Media accounts and on the Shop Local for Seniors Promotional Calendar.
Do you own, manage, or work for a Grey-Bruce business and want to be part of Shop Local for Seniors? Download the Shop Local for Seniors Information Package and get in touch. We look forward to hearing from you!
SPONSORSHIP
Home & Community Support Services Grey-Bruce would like to invite area businesses to become part of the launch of our new annual fundraising and awareness campaign this June through August 2022.
The Kindness Makes Cents campaign will encourage Grey & Bruce residents to participate in acts of kindness in their community while raising awareness and funds to support Home & Community & Support Services Grey-Bruce's many programs and services.
These programs support independent living for adults with disabilities and seniors aging in place so they can continue to live in their own homes as long as possible. Living in their own homes or with family members is where the vast majority of people prefer to be. With your help we can make this more available for everyone in Grey & Bruce.
For more information on the KINDNESS MAKES CENTS campaign and sponsorship opportunities please download the sponsorship packet or contact Rachel Taylor at rtaylor@hcssgreybruce.com or 519-372-2091 Ext. 2014.